About Senetti
GIVES YOU THAT SUMMER FEELING IN EARLY SPRING!
Imagine yourself walking through the breath taking ancient narrow streets of the South Spanish city of sunny Seville in the early spring. Walls, fountains, bridges and stairs covered with colourful mosaic stones and the stunning looking "moors" Giralda clock tower from the 12th century gleaming up from behind the static facades. On a background of green leaves and intense blue and white Senetti flowers there's a guitar player sitting on a bench playing sweet rhythmic tunes, you can feel that's this is the home of the graceful art and passionate flamenco folklore.
This is the passionate spring feeling you get with the intense and temperamental colours of Senetti Pericallis collection.
Senetti is known as a true early flowering type. Staring at the flower reminds you of the beautiful weather of southern countries like Spain. Senetti has the characteristics that can give everyone a summer feeling in early spring. With its big, bright flowers it's a true eye catcher. While it's known as an early flowering type, the flowers last at least four months, from early March till late July. As the flowers starts to fade, the plants can be cut back to re-bloom later in the season, extending the consumer's enjoyment. A Senetti can have up to 200 flowers in a 25cm, pot!
Why choose for Pericallis (Senecio)?
THE DISTINCTIVE
ADVANTAGES OF SENETTI!
In addition to the intense colours and bicolor flower patterns, Senetti® offers distinct advantages
that make these varieties superior to other popular early spring varieties on the market.
Read more about the (botanical) history of Senetti and Pericallis.
Unique Spring Colours
The Senetti® collection offers endless colours. The colours are so striking that you can't ignore them on the shop shelf! Whether you wish for a pure white until deep blue or for bright pink until dark red, there is always a Senetti® colour that suits you.
Adapts To Climates
From the warmth of southern Spain, up to the colder climate of Sweden, Senetti® can thrive through them. Senetti® can handle temperatures from 2℃ to 30℃. During a frost period, put your Senetti® on a place permeable to light and it will flourish.
Compact Plant Shape
Senetti® varieties are very compact due to their excellent branching habit. As every Senetti® plant is richly covered with flowers, a 25 cm pot can end up with 200 Senetti® flowers.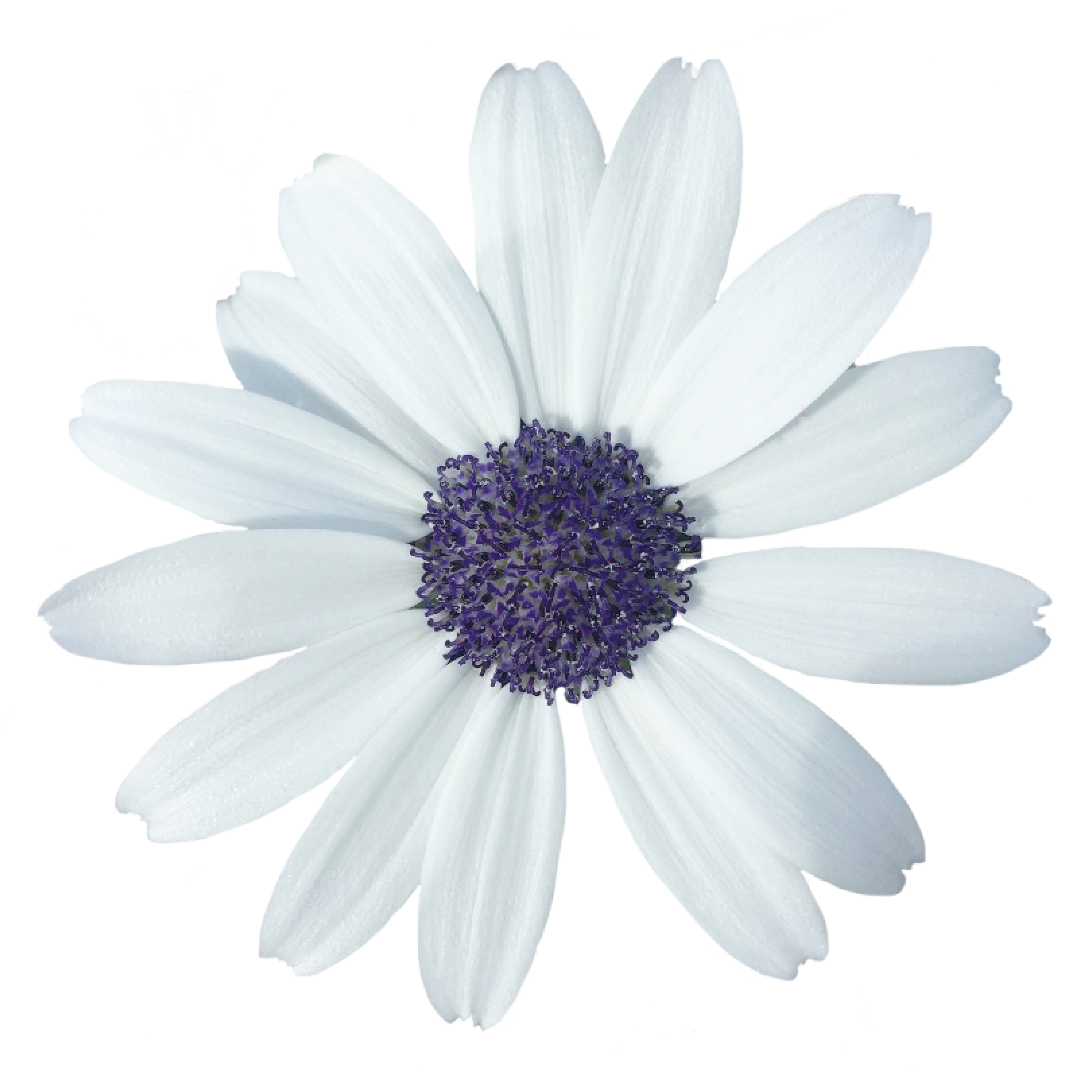 Cold Cultivation
Senetti® is a plant that can grow with a minimum temperature of 10°C. Therefore Senetti® requires less growth regulation. This makes Senetti® relatively inexpensive and interesting for growers.
4 Months Flowering
While Viola and Primula start to fade, Senetti® is able to maintain its beautiful intense flowers for about 4 months. Starting from early March till the end of July.  With masses of flowers, Senetti® is a real WOW factor plant all season long. That's what we call 'A lot of value for your money'.
Early Flowering
Senetti® flourish in the early spring season together with other popular flowers like Violets and Primula. Imagine.. While the days are still dark and the sun is showing her beauiful glance only now and then, Senetti® is there to bright up the gardens of every European garden!
MNP / Suntory from the Netherlands is the company behind this successful brand. At this "house of brands" in Leimuiderbrug is where the magic happens: powerful brands are created after extensive tests and accurate selections of the highest quality genetics of indoor & outdoor plants coming from Suntory Flowers Ltd. (breeder) in Japan. MNP / Suntory gives custody for production of our products to carefully selected growers (propagators) in Europe, which we call our licensees; meanwhile, innovative stories are written. For this reason, we are the plant pioneers! "Pioneers & trendsetters in breeding, selecting, marketing and licensing of innovative and superior quality (bedding) plants."

To experience what characterises our unique products, you cannot miss a single one of "the plant pioneers" brands, click on the logos to discover them!